ENTER ANY ISC PROMOTION FOR A LIMITED TIME ONLY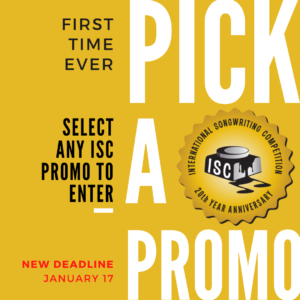 ISC has extended the deadline for its PICK A PROMO special promotion to Monday, January 17, 2022.
This will be the last and final chance to enter the promotion and the overall 2021 competition.
Entering PICK A PROMO provides the unique opportunity to submit your songs into any of ISC's special promotions and also be included in the 2021 competition.

Forgot Password? Click Here!